With the support of Great-West Life, London Life and Canada Life, the CMHF High School Scholarship Program was established in 2001 to assist Canadian students pursue higher education in the health sciences. Each year, four recipients from across Canada were selected to receive a cash prize to support tuition at an accredited Canadian university in preparation for a career in the health and medical sciences. 
As the program comes to a close, we had the chance to speak with recipients from the final cohort and learn more from these future leaders.
Below is a Q & A with the following 2018 recipients:
Emily Lam, BSc Health Sciences, Population-Quantitative Stream, Simon Fraser University
Willow Squires, BSc Biochemistry & Chemistry Joint Honours Program, Memorial University of Newfoundland.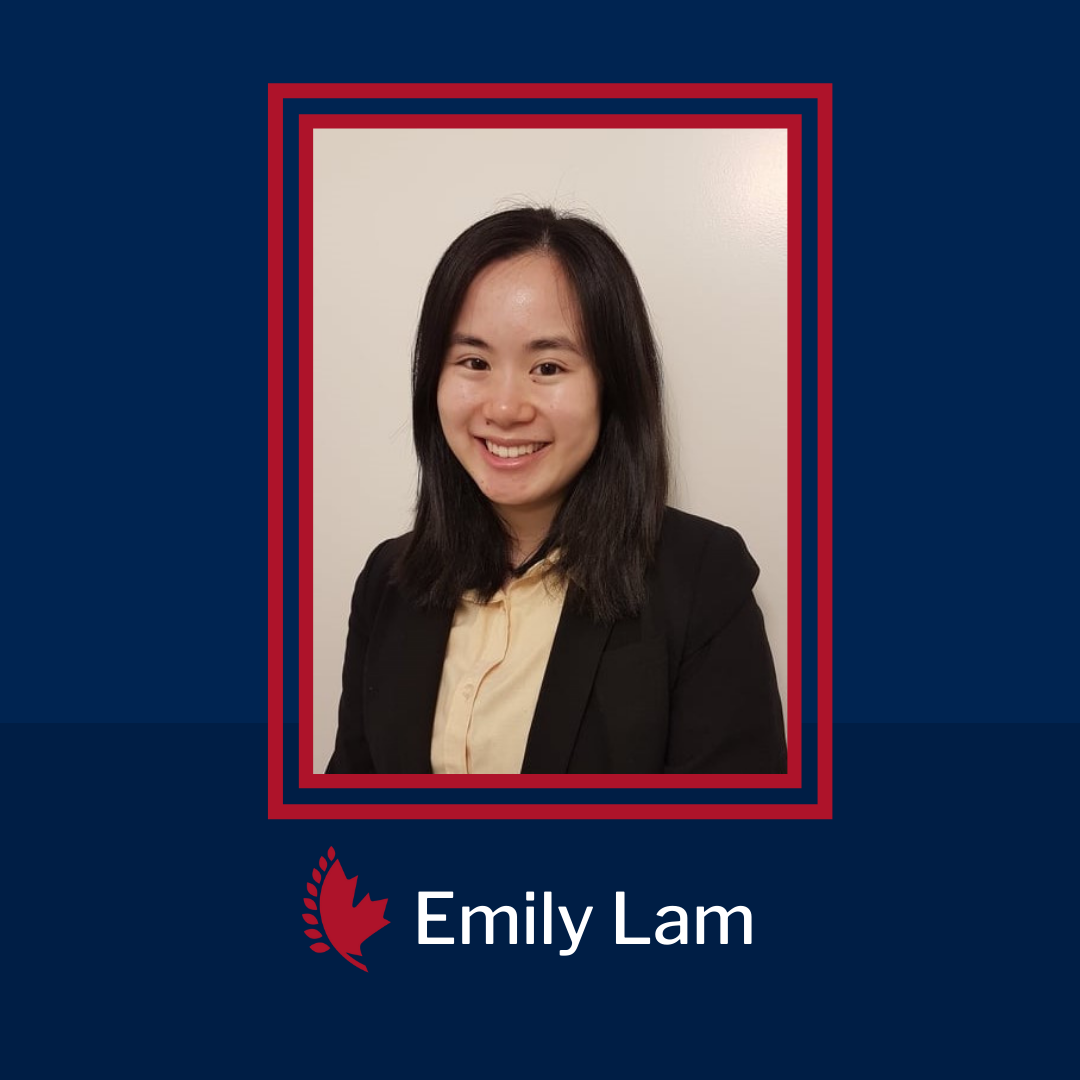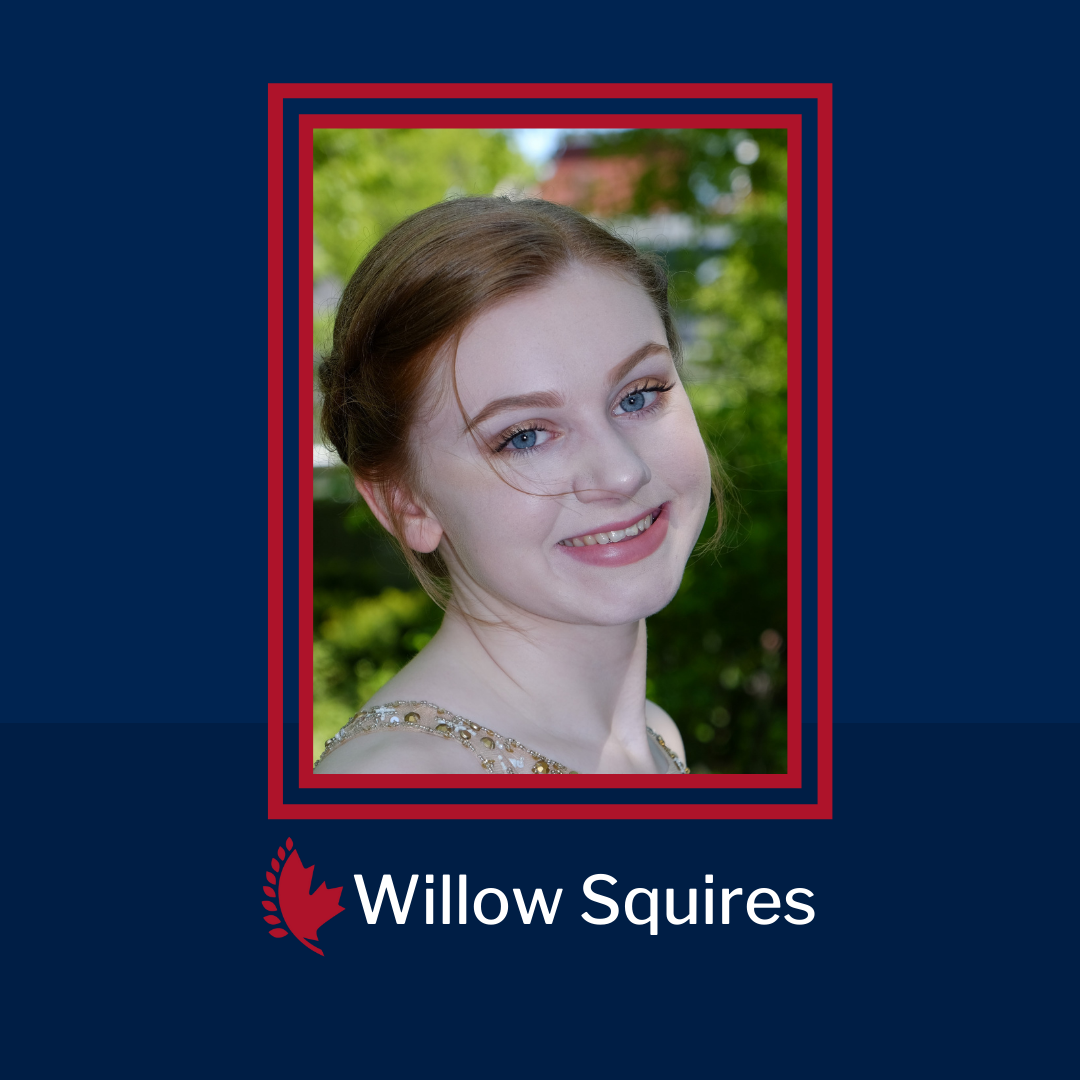 Q: When did you first realize your passion for health science or medicine?
A: I first became interested in the health sciences because of my father. I saw how valuable good health is and some of the barriers that may stand in the way, as he struggles with several health issues and invisible disabilities. As I got older, I realized that health and education were two large ways to impact the lives of others, strengthening my passion for the health science field and encouraging me to explore education as an agent of change.
- E. Lam
A: I've always enjoyed helping people, whether it was assisting a friend with homework or taking care of an injury. As I progressed through secondary school, I was drawn to the sciences, particularly biology and chemistry; learning about and building my knowledge in the sciences developed my deep-seated curiosity for understanding how things work in the world. To me, science felt like a crazy but wonderful puzzle! My undergraduate university experience has introduced me to my passion for biomedical research, particularly in molecular biochemistry and genetics. - W. Squires
Q: Where do you see yourself in five years? 
A: In five years time, I hope to be graduating from medical school and starting a residency in pediatrics. - E. Lam
A: I will be applying to graduate school programs in molecular genetics and biochemistry this fall, so I anticipate I'll be working toward my PhD in five years' time. I look forward to a future where I can be fully immersed in the invigorating biomedical research environment and work toward my goal of creating more effective targeted and personalized therapeutics for life-threatening diseases. - W. Squires
Q: What do you hope to achieve in your future career?
A: I am interested in how childhood trauma and adverse childhood experience affect health and social development over the course of life. I dream of a future where our past stories and identities can be brought to the centre without stigma, shame, or dismissal. I hope child and youth mental health support can consider intersectional identities and differential responses to similar situations. I hope every child will have a support system in place to help them thrive and succeed. - E. Lam
A: I hope to gain experience in the burgeoning fields of functional genomics and gene-editing technologies. My goal is to leverage these tools and methods to examine genotype-to-phenotype relationships in mammalian cells and discover how the expression and interactions of certain genes contributes to the manifestation and progression of disease. My ultimate goal in this respect is to identify more effective drug targets for treating diseases and to develop genome-based treatment strategies that can be used to create more personalized treatment plans for patients suffering from various diseases (e.g., cancers). - W. Squires
Q: Which CMHF Laureate(s) inspires you? Please explain how they have inspired you and/or your journey to medicine. 
A: I am greatly inspired by Drs. Banting, Best, Collip, and Macleod. Not only did these clinicians and scientists spend countless hours on a project that would go on to save and improve many lives, but they showed strong ethical and moral character by opting to make insulin accessible to those who needed it instead of looking to profit off of their discovery. These CMHF Laureates displayed ingenuity and integrity, both traits which inspire me as I work towards a career where I too hope to make discoveries that improve the lives of patients suffering from debilitating diseases. - E. Lam
A: Terry Fox has always inspired me because of his immense resilience and determination to make change for other people. He took the challenges he faced and used them to make a difference. I hope to use my own stories and history to create a better future for others in my community. - W. Squires
Q: What does it mean to be recognized as a scholarship recipient? 
A: I am very appreciative for the support the CMHF has provided for my academic journey so far. Without the generosity of organizations like the CMHF, I would have been unable to pursue a post-secondary education. Because of the CMHF, I am able to reduce the stress of having to pay for my own education, and am able to continue supporting my family. It means everything to me to be supported by an organization of such distinguished individuals, and it inspires me to give back when my time comes. - E. Lam
A: I am immensely grateful to have received the CHMF high school scholarship. The funds have helped relieve some of the financial burden of my university education, but beyond that, it has motivated me to work hard and remain dedicated to my pursuit of a career in biomedical research. To be named as a CHMF scholarship recipient alongside so many hard-working and dedicated students is a great honour, and to be affiliated with an organization that includes so many health leaders is a privilege for which I will always be grateful. - W. Squires